Building Websites Training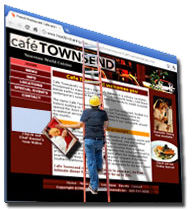 Design, Develop, Build, & Maintain Websites!
Building Websites Learn how to design and build websites using Photoshop and Dreamweaver! We start off by learning about the Web, the Web Design process, and who we are designing for. Then we introduce you to Photoshop, Design your own website, slice it up, optimize it for the Web, and then bring it into Dreamweaver and create templates so you can create and update your own website! Also learn about Search Engine Optimization (SEO) so your site is searchable on Google!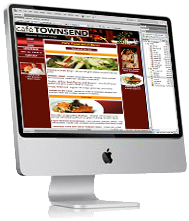 Audience
Building Websites with Photoshop & Dreamweaver is geared for students who want to learn how to design and build a website. No experience neccessary. You could come with a domain name, website idea, and we can help you create and build it in class.
Prerequisites
Basic Computer Skills & File Management on Windows or Mac
Introduction to Web Design
Learn the entire Web Design Process from start to finish
Learn how to start a website
Introduction to Photoshop
Setting Up Your Workspace
What is Photoshop?
Bitmaps vs Vectors
Optimizing Images
Creating Selections
Using Layers
Creating Composites
Cropping Images
Adding Text
Designing your website
Designing for your Target Market
Slicing images
Introduction to Dreamweaver
Setting Up Your Workspace
What is Dreamweaver?
What is HTML?
Creating an HTML File
Importing your Design into Dreamweaver
Inserting Images
Inserting Rollover Buttons
Inserting Video and Flash Files
Adding Links
What is SEO?
What is CSS?
Using CSS
Laying out your Design
Absolute vs relative links
Using Behaviors
Creating Templates
Updating Templates
Publishing your website
Register for Photoshop Training

We offer Adobe Certified Photoshop Training classes in Los Angeles
Austin | Houston | Phoenix | Sacramento | San Francisco | Online
and many other cities throughout the country via our partner network.

We offer Group Photoshop Classes,
1-on-1 Photoshop Training, Live Online Instructor-Led Photoshop Training,
and Onsite Photoshop Training nationwide.
________________________________________ Top^