Adobe Animate Webinar

Adobe Animate | Live Online Webinar
CREATE, ILLUSTRATE, & ANIMATE!
Explore the fundamentals of illustration and animation with Adobe Animate. Explore this creative vector animation program to create illustrations, animations, web banners, graphics, video, GIFS, and more. Learn how to create simple graphics, and gain a basic understanding of adding motion to your projects. It's the perfect way to start your journey into the world of animation in just 90 minutes!
Create Vector Art
Learn how to draw & illustrate with Adobe Animate. Create shapes, add colors, make gradients, transform objects.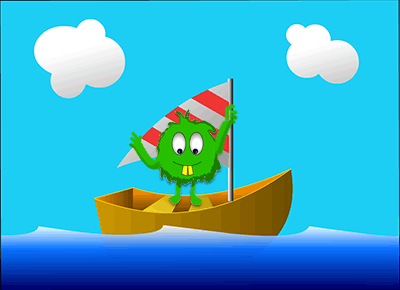 Incorporate Motion
Learn how to animate art with Motion Tweens, KeyFrames, on the Timeline.
Master the Power of Symbols
Explore Movie Clip, Button, and Graphic Symbols for efficient animation and organization.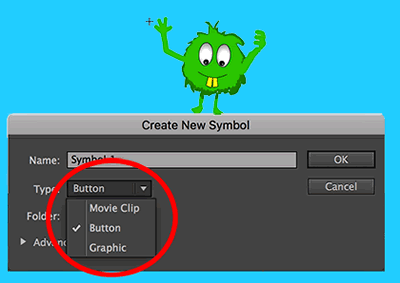 Master the Timeline
Animate with Motion Tweens, Shape Tweens, KeyFrames, and Motion Guides.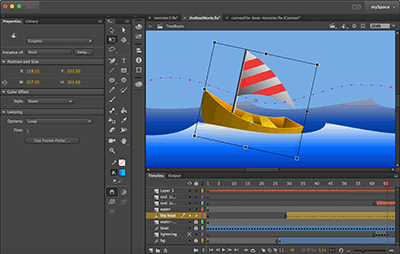 Previous
Next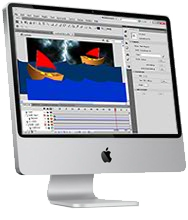 Audience

This course is a Beginners course - No experience necessary
Prerequisites
Basic Computer Skills & File Management on Windows or Mac
I. Introduction (5 minutes)
Introduction to Adobe Animate
An overview of the interface and workspace
II. The Drawing Tools (10 minutes)
How to create basic shapes and text
Using the drawing tools
Creating a boat graphic
III. Navigating the Timeline (10 minutes)
Basic timeline usage
Introduction to Keyframes
Shape Tweening Animation
Adding Shape Hints
IV. Creating Symbols (10 minutes)
What is a Symbol?
Graphic & Movie Clip Symbols
V. Graphic Symbols (15 minutes)
Using the Library
Updating Symbols
VI. Adding Motion (15 minutes)
Creating Graphic Symbols
Motion Tweening
Motion Guides
VII. MovieClip Symbols (10 minutes)
Creating looping animations
Introduction to Frame-by-Frame Animation
VIII. Importing and Exporting (5 minutes)
Importing images, graphics, and audio
Basic export options
IX. Q&A and Troubleshooting (10 minutes)
Addressing common questions and issues
Register for the Adobe Animate Webinar

We offer Adobe Certified Adobe Premiere Training classes in Los Angeles
Austin | Houston | Phoenix | Sacramento | San Francisco | Live Online
and many other cities throughout the country via our partner network.

We offer Group Adobe Premiere Classes,
1-on-1 Adobe Premiere Training, Live Online Instructor-Led Adobe Premiere Training,
and Onsite Adobe Premiere Training nationwide.
________________________________________ Top^