Indesign Training

Design & layout Magazines, Books & more
InDesign | Level 1 teaches you how to create professional layouts for business cards, magazines, pamplets, books & more. Learn how to flow text around images, style and format text, add multpiple pages, page numbers, titles, and learn several color and typography concepts for use in your InDesign workflow. Work with master pages, paragraph and character styles to build layouts fast and effectively.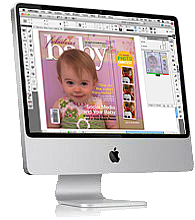 Audience
Our Adobe InDesign course is a beginning course for InDesign for students who want to learn how to put together newsletters, brochures, magazine layouts, and multiple page PDF presentations.
Prerequisites
Basic Computer Skills & File Management on Windows or Mac
Introduction to InDesign
What is InDesign?
Navigating in InDesign
Zooming a documen
Place and flow text in frames
Working with styles
Placing graphics
Working with master pages
Working with Frames
Modifying text frames
Modifying graphics frames
Fitting the content to the frame
Modifying the stroke of a frame
Working with styles
Transforming a frame
Wrapping text around an object
Creating and Applying Colors
Adding colors to the Swatches palette
Applying colors to objects
Creating a spot color
Applying color to text
Working with gradients
Creating a tint
Importing and Editing Text
Flowing text
Working with styles
Showing hidden characters
Threading text
Changing he number of columns
Creating and applying a character style
Finding and changing
Spell-checking a story
Working with Typography
Preparing and using a baseline grid
Changing type spacing and appearance
Adding special characters
Creating a table using tabs
Creating a PDF
Importing and Linking Graphics
Adding graphics from other programs
Comparing vector and bitmap graphics
Managing links to imported files
Using a library to manage objects
Register for InDesign Training

We offer Adobe Certified InDesign Training classes in Los Angeles
Austin | Phoenix | Sacramento | San Francisco | Live Online
and many other cities throughout the country via our partner network.

We offer Group InDesign Classes,
1-on-1 InDesign Training, Live Online Instructor-Led InDesign Training,
and Onsite InDesign Training nationwide.
________________________________________ Top^