LiveCycle Training

INTERACTIVE PDF Forms with Database Connectivity
LiveCycle | Level 2 is a 1 Day class that expands on creating XML-Based interactive PDF forms with database connectivity. Learn how to design a database, and connect your forms to import and export data.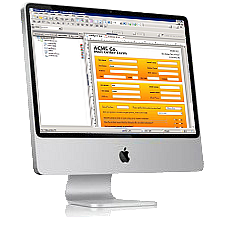 Audience
Adobe LiveCycle PDF Forms with Database Connectivity is an intermediate LiveCycle Training course.
Prerequisites
More Script examples
FormCalc & JavaScript
Reviewing sample Dynamic Forms that use Data Connections
Creating Data Connections
Binding to XML Schema
Binding to XML sample file
Binding to OLEDB database
Binding to a WSDL file
Adding new fields with binding
Adding binding to current fields
Working with a database
Designing a database
Importing⁄Exporting data to Access DB
Working with imported DB data
Understanding LiveCycle Enterprise Suite products
Register for LiveCycle Training

We offer Adobe Certified LiveCycle Training classes in Los Angeles
Austin | Houston | Phoenix | Sacramento | San Francisco | Online
and many other cities throughout the country via our partner network.

We offer Group LiveCycle Classes,
1-on-1 LiveCycle Training, Live Online Instructor-Led LiveCycle Training,
and Onsite LiveCycle Training nationwide.
________________________________________ Top^